Make an appointment for a personalized consultation.
Contact me with questions about nutritional supplements.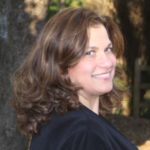 Email Address
Janet@mysupplementRD.com
(best way to reach me)
Phone Number
914.222.3919
Nutrition Counseling Office Address
By Appointment
Janet Zarowitz, MS, RD, CDN
100 S. Highland Avenue
Ossining, NY 10562
Entrance and parking in rear of Park Professional Building.
Enter through far right door when facing building, then take elevator to 2nd floor for LIG Fitness Center.
Mailing Address
Janet Zarowitz, MS, RD, CDN
The Nutrition Supplement Dietitian
72 N. State Road, #119
Briarcliff Manor, NY 10510

FOLLOW ME ON FACEBOOK
SHARE