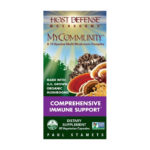 With all the concern about supporting the immune system during these COVID-19 (coronavirus infection) days, there has been a spiked interest in MyCommunity medicinal mushrooms from Host Defense.
The popularity of MyCommunity as a strategy for defense against COVID-19 has led to a backorder situation which is now resolved. I have started to receive shipments of my wholesale orders for MyCommunity. I am gettin them to clients as soon as possible.
COVID-19 is such a novel virus that there is so much we don't know about it. There are no clinical studies that prove that medicinal mushrooms are effective at countering it. However, many clinical studies do show that many species of mushrooms support the body's natural immunity.
Medicinal Mushrooms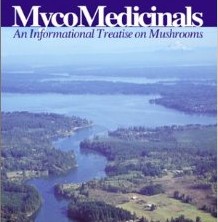 Each mushroom species has its own unique chemistry and individualized therapeutic properties. That's why a combination of mushroom species such as those found in MyCommunity is so appealing.
MyCommunity offers 17 powerful mushroom species for immune system health: Royal Sun Blazei, Cordyceps, Enokitake, Amadou, Agarikon, Artist Conk, Reishi, Oregon Polypore, Maitake, Lion's Mane, Chaga, Shiitake, Mesima, Birch Polypore, Pearl Oyster, Split Gill Polypore and Turkey Tail.
Many mushroom species fight foreign invaders through antibacterial, anti-Candida and/or antiviral properties.
Many species also have compounds that can modulate the immune system.
MyCommunity is the multi-mushroom formula originally created by Paul Stamets—a comprehensive Host Defense formula for Supporting Natural Immunity.*
Click for more information on mushrooms and their compounds that support immunity.
Check out the article in Today's Dietitian – Integrative Nutrition: Mushrooms as Medicine which includes an interview with Janet Zarowitz, MS, RD, CDN.
FOLLOW ME ON FACEBOOK
SHARE