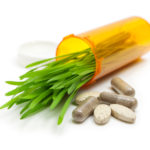 Choosing Nutrition Supplements for Everyday Living
Helping you Navigate
I know how overwhelmed I feel with the choices of supplements when I go into a health food store and I am an experienced Registered Dietitian with a Masters degree in Nutrition!

Choosing Food & Nutrition Supplements for Everyday Living —
How Do You Choose?

There are shelves and shelves of hundreds if not thousands of:

vitamins, minerals, herbs, botanicals, probiotics, enzymes,
homeopathic remedies
capsules, powders, tinctures, oils, teas
single supplements and combination formulas
supplements designed for a specific condition, chronic and acute,
for men, for women
dozens of manufacturers and brands!

How I Can Help You

Guide you by providing information on food, nutrition, and health and how dietary supplements can enhance a healthy diet and lifestyle.

Help you navigate by vetting and hand selecting a manageable group of high quality practitioner level nutrition supplement products for "everyday living" and offer them through this website.

Offer products that help with basic bodily processes like healthy digestion and elimination, gut microflora balance, immune support, joint and soft tissue health, heart health, and to help address common chronic conditions such as pain, inflammation, insomnia, and constipation.

Share my ongoing learning with you.

I Learn From You

I learn from your questions and experiences with dietary supplements.

I look forward to your feedback!
FOLLOW ME ON FACEBOOK
SHARE